Automate Your Life With This "Brilliant Button"
Flic: The Wireless Smart Button
The wireless button that creates a shortcut to your favorite actions on your phone.
Have you ever wanted to take a picture, text a loved one, turn your home lights on just by pushing a button? Flic is the newest patented technology that finally turns that into a reality.
Flic is a simple and stylish wireless button that lets you create a shortcut to your favorite actions so that you don't have to touch your phone.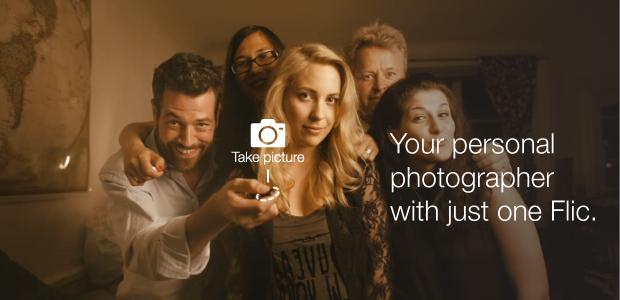 Absolutely no need to touch your phone, Flic creates a shortcut to your favorite actions. With one Flic, you can create a shortcut to call a cab, text your loved ones of your location if you're in distress, or just turn the lights on. Flic can do so much more too...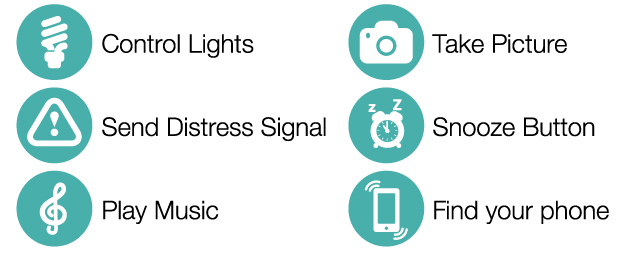 Flic in the Press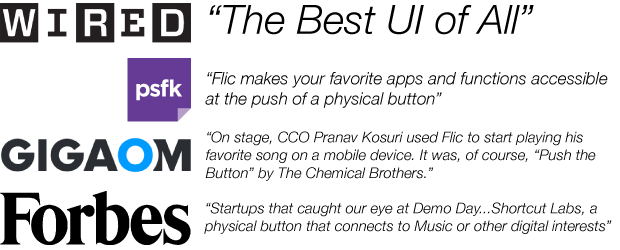 ---
A Day Made of Flic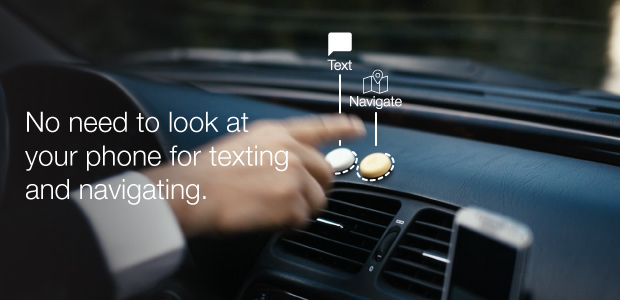 With Flic in your car you can keep your focus on the road, where it should be. With just a click Flic could launch navigation to your next appointment, text your spouse and say that you're on your way home or detect the song you're listening to on the radio.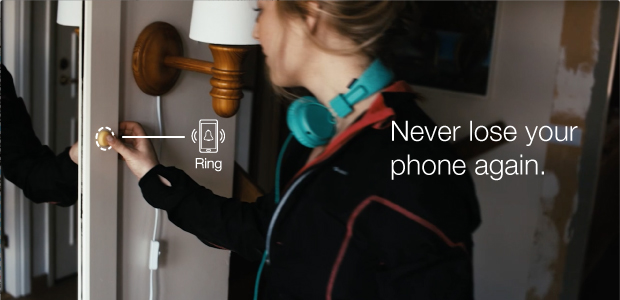 Always looking for your phone when you're on your way out? With Flic you can make your phone sound the alarm, making it easier to find.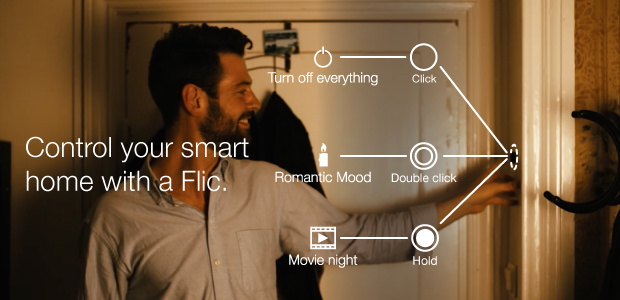 Having a smart home set up should be, well, smart! Instead we have to dig through our phones to turn on a light? With Flic you can easily control all your smart home units the way it should be, with a smart, simple and easily accessible button located where you need it. As you can see in the picture above you can also create scenarios for when you're going out or when you're having a movie night to control multiple units at once.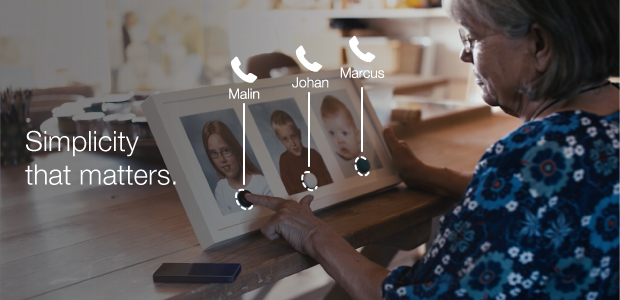 But not everyone has a smartphone. For some it can actually be terrifying. Flic brings the amazing possibilities of the smartphone and makes it accessible to everyone.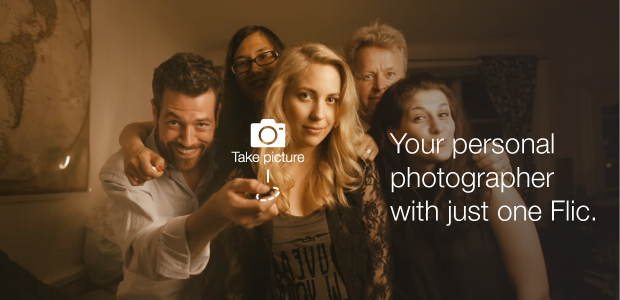 Put your phone on the shelf and let everyone be in the picture. Let Flic be your photographer and take a picture for you without having to be near your phone. Flic integrates with your phone's camera shutter function so you can have everyone in your picture.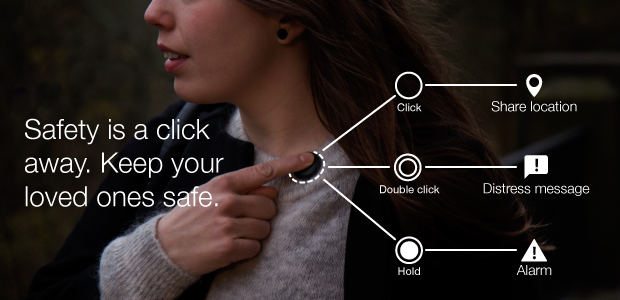 With just a click, Flic can start sharing your phones GPS location with your family and friends so they can follow you on your way home. In the event of a distressed situation, you can easily sound the alarm and send a distress message.
---
A Closer Look at Flic

---
Flic can do so much more...
Yeah, its just a wireless button, but it can change the way you live every day. The phone opens up a world of possibilities, but Flic brings them to life.


Customer Service | Privacy Policy | Terms Of Use